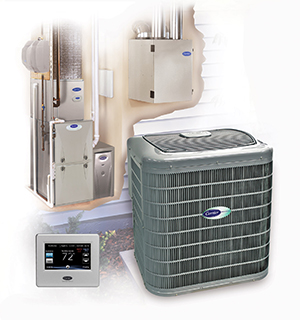 Heating air conditioning service in Brunswick, GA can have numerous benefits. Some benefits of regular  maintenance include you getting lower energy bills, breakdown prevention and also extending the life of your system.
Our heating air conditioning service team will do whatever is needed to ensure your system is not just working, but also energy efficient before the arrival of summer or winter months. They will locate any problems that might develop with the system and also ensure they are eliminated timely before they escalate into major ones.
Maintenance service on your system before the heating or cooling season starts means you would save of money and also time. However, remembering to schedule service every year can be challenging for. That is why you need to invest in regular air conditioning maintenance through our service agreement program.
Benefits of a Heating Air Conditioning Service Maintenance Agreement
Discount on Parts
Extended Equipment Life
Lower Utility Bills
Improve Capacity
Discount on Repairs
Priority Customer Service
Fewer Repairs
Repair Minor Problems before they result in Major Breakdowns
Improved Safety
What a Heating Air Conditioning Maintenance Agreement Includes
TWO services per YEAR that, if applicable, will consist of…
Tightening All Electrical Connections
Measuring Voltage and also Current on Motors
Clean and also Adjust Burner Assembly
Clean Ignition Assembly
Examine Heat Exchanger
Lubricate Motors and also Bearings
Check All Safety Devices
Test Starting Capabilities
Clean and also Adjust Blower Assembly
Check Indoor and also Outdoor Coils
Clean Condensor Coil
Measure Temperature Difference
Apply Protective Coating to Unit
Adjust Gas Pressure
Adjust Pilot
Monitor A/C and also Heating Cycles
Clean Electric Heat Strips
Clean Out Condensate Drains
Check Refrigerant Charge
During the winters, it is essential that you keep your house comfortable and warm, and it might be even more important to keep the heating bills as low as you can. At Ponsell Heating Air Conditioning, our professional and experienced heating technicians usually recommend you schedule a routine heating maintenance at least once in a year, preferably in the fall months before you start using it regularly.
The professional and experienced technicians at Ponsell Heating Air Conditioning will perform maintenance, and tune-up your air conditioning unit to ensure it performs as efficiently as possible and also pre-empt any serious problems before they cause permanent damage. We are a top rated company that provides 100% satisfaction guarantee on all maintenance work.
Commercial Heating Air Conditioning Service
At Ponsell Heating and Air, our Commercial Department provides a full range of services to clients. From maintenance and repairs to new installations, let one of our trained technicians maintain your equipment and help to maintain a productive work environment. In the design stage of your next facility, we can help you design the most efficient and cost-effective system for your needs.
24-Hour Service
Our friendly technicians are available 24 hours a day for your emergency needs. Simply give Ponsell Heating and Air a call, day or night, and let one of our technicians help you with your problem. We are always here to assist you.
Contact us to schedule your services today.