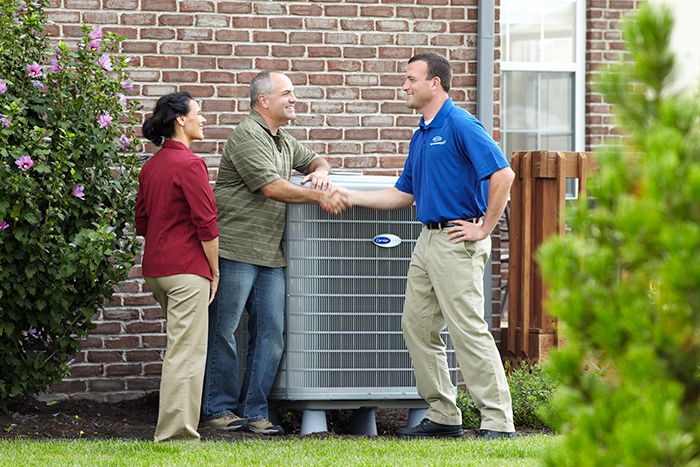 Ponsell Heating and Air takes pride in our fast response time when helping you with your emergency repairs. Our trained service technicians and diagnostic equipment enable us to perform adjustments or repairs when you need them.
A majority of problems in HVAC systems are often caused by faulty systems, clogged filters or failed relays. To make matters worse, there could be some serious problems. Some of these problems include a worn out motor, cracked heat exchanger or compromised burners. These can be a serious problems; especially when we are facing chilly winters in Brunswick, GA.
Heating Air Conditioning Repair – Brunswick, GA
Ponsell Heating Air Conditioning has been offering the good people of Brunswick, GA with unmatched repair services since 1982. We perform repairs on heating and air conditioning systems for both residential and commercial uses. Our many years of experience in the Brunswick area mean that we know exactly what systems and parts usually fail due to the heavy load the high heat and humidity places on our systems.
In the case your HVAC equipment starts to malfunction,;it can make living indoors not only difficult, but hazardous as well. This is especially true for anyone who has any respiratory disorder of the like. In such cases a repair must be performed as soon as possible. This is where Ponsell Heating Air Conditioning professional repairmen come in to play.
Best Choice for Air Conditioning Heating Repairs
Ponsell Heating Air Conditioning's personnel have the resources and the expertise to repair any issues you may have with your air conditioning and heating equipment. We perform repairs regardless of the brands and models. Our service technicians are factory authorized and trained. They will quickly identify the source of the issue and replace any faulty components. This will optimize your system for maximum performance.
There are days when the temperature drops really low and can make the nights really cold. This is where an efficient and reliable furnace or heat pump comes in handy and keeps your indoor environment comfy and warm.
With high temperatures in the summer and mild winters, the need to maintain a nice and cool environment is crucial for the well being of the people indoors. It is for this purpose that Ponsell Heating Air Conditioning offers its customers a reliable and fast repair services.
The problems faced by air conditioners and heat pumps are often similar in nature as they get refrigerant leakages and clogged condensate drains. We stock our service vehicles with commonly used parts and equipment to get the job done the first time. We know the job is not complete until your system is working properly. As a top rated company we guarantee 100% satisfaction.
In addition to repairing Carrier equipment, our skilled technicians can service all brands of HVAC equipment and systems. When Ponsell Heating and Air services your air conditioning equipment, you can be confident that all repairs are done correctly the first time.
On Time, Every Time Heating Air Conditioning Repair
Give us a call to schedule an appointment with one of our trained technicians. Need emergency service? Our dispatchers are a call away from having someone at your home and getting your air conditioner, heater, furnace or heat pump up and running again to keep your family comfortable.
Contact us to schedule your appointment today.